New Vettriano Limited Edition Print - The Big Tease
Jack Vettriano has just released his new Signed Limited Edition Print - The Big Tease
We have been waiting a long time for this one. The Big Tease was originally painted in 1996 and is only now being released as a Signed Limited Edition Print. With only 100 Signed Limited Editions and with just 10 Artists Proofs, how can you get one?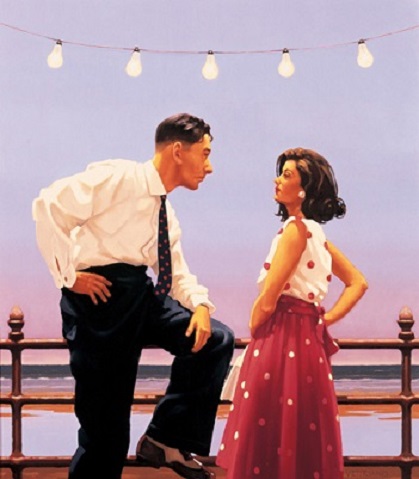 Jack Vettriano's The Big Tease Limited Edition Print
How do you get one?

Well, you can pre-order today from us and they are being officially launched on 31st March 2017.
Why pre-order?
There are only 100 and we are sure this limited edition will sell out quickly. If you pre-order you can be sure to get your print before they sell out.
More about The Big Tease
Originally painted in 1996 and exhibited as part of the Passion and The Pain Exhibition, it's now being released as a Limited Edition Print.
The Big Tease takes us back to Jack Vettriano's style of romance from a bygone era, featuring a couple at a beach scene, typical of Vettriano's style which includes iconic images such as Bad Boy Good Girl, Cafe Days and Something In The Air.
It was painted for the same exhibition as Sweet Bird of Youth (Study) and Winter Light & Lavender, which were also later released as Signed Limited Edition Prints. These have been sold out at the publishers for quite some time and are highly sought after on the secondary market. We think The Big Tease will be similar.
The Big Tease is available mounted and framed, or mounted only (ready to frame in a frame of your choice).